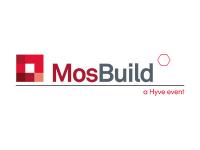 In 2018, the volume of construction work amounted to 8.4 trillion roubles, which is a 5.3% year-on-year rise, the highest for 10 years.
As the biggest country in the world and with its GDP ranking 12th globally, it's no wonder Russia has a strong build and interiors market. Having felt the effects of the country's financial crisis from 2014-17, the sector is now getting back on track for further growth.
According to the Federal State Statistics Service (Rosstat), the volume of construction work carried out in 2018 amounted to 8.4 trillion roubles, which is a 5.3% year-on-year rise, the highest for 10 years. This mirrors the national economy, which grew 2.3% last year, the fastest rate in six years. Construction in recent years has been largely focused on residential projects, supported by the rapidly growing mortgage market. Residential construction is set to receive a record amount of state funding between 2018-2020 under a new national project and could become the flagship of the whole building industry in the short-term. Non-residential construction in these years is expected to demonstrate a recovery due to the education and health segments, as well as agriculture.
The DIY market has remained relatively healthy throughout the recent financial crisis, rising at around 3% annually, according to INFOLine information agency.
In 2018, the sector showed an impressive growth rate of 7.5%, significantly higher than the 3% expected.
To get a real insight into how the market is recovering, the organizers of Mosbuild, Russia's leading build and interiors trade show that will take place at Moscow Crocus Expo from 31 March to 3 April 2020, surveyed a range of exhibitors to gauge the mood on the ground. The results show that after challenging times in recent years, suppliers to Russia's build and interiors market are hopeful for the future. Of those surveyed, 71% are optimistic or very optimistic about the Russian market over the next few years, with only 7% feeling pessimistic. 100% said they were either quite or very optimistic about the growth of their company over the next few years, an increase on two years ago when this figure was 85%.
Innovation is the outstanding attribute companies use to set themselves apart on the Russian market, closely followed by high-quality products. Customer service, pricing, and projecting a strong brand were also mentioned. Russia is not a quick-win market. To be successful, companies should have a long-term plan and need experienced local agent or distributor with the proper knowledge of customers, expectations and competition.
A good platform that can help meet the market is for sure MosBuild 2020, that offers the opportunity to get direct access to over 77,300 Russian industry professionals among buyers and specifiers.