The well-known Spanish glaze and colour producer is celebrating the milestone by renewing its logo while retaining its essential corporate values.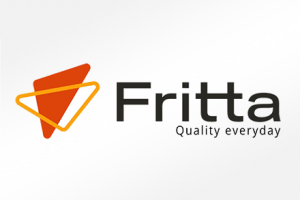 The Spanish ceramic glaze and colour producer Fritta, part of the Altadia Group, has marked its 50th anniversary with a fresh corporate image while reaffirming its commitment to the pursuit of growth and international expansion that has characterised half a century of activity.
The new logo provides a more modern and dynamic interpretation of the principles on which Fritta has based its evolution: reliability, safety, quality and service. These values are consistently upheld through the company's research and development of innovative projects, its commitment to environmental sustainability, and its responsiveness and adaptability to the demands of an ever-changing market.
By presenting the new corporate image and celebratory video, Fritta has reaffirmed its determination to take on new challenges in international markets while continuing to innovate in the field of frits, glazes, inks and digital ceramic colours.