Cooperation with the new local distributor is strategically important for expanding Kerasys® LC sales in the fast-growing Indian market.
Through a distribution agreement finalised last February with Neptune Industry, the German company Kulzer Technik is increasing Indian sales of its well-known Kerasys® LC range, a tried-and-tested solution for the cold repair of minor glaze defects that occur during ceramic sanitaryware firing.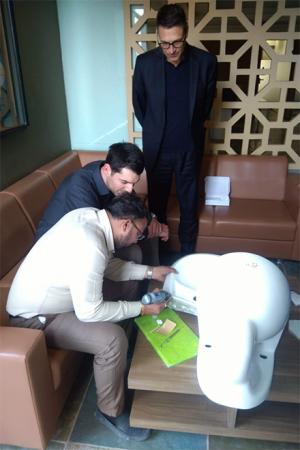 Kulzer has been present in India for several years and can now count on the support of a partner with in-depth knowledge of the ceramic industry and an excellent reputation in the domestic and international markets. Neptune's extensive distribution network will play an important role in meeting strong local demand for small sanitaryware defect repair systems, solutions that are expected to see a surge in sales in the future.
Kerasys® LC has been used at an industrial level for several years and helps to significantly reduce production waste, thereby lowering costs and avoiding a second firing cycle with consequent reduction in CO2 emissions.