Following its latest acquisitions, Grupo Lamosa's revenues rose to US $1.33 billion between January and September 2022.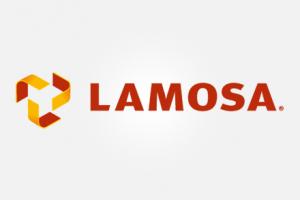 Grupo Lamosa, the largest ceramic tile producer in Mexico and the second largest in the world, reported revenues of 26.88 billion pesos (US $1.33 billion) in the first nine months of 2022, a 40% increase over the same period in 2021.
This growth was largely due to the contributions of the two latest acquisitions, Roca Tiles in September 2021 and expandable polystyrene producer Fanosa in January 2022. Excluding revenues from these two firms, sales growth would have been 10%.
Consistent with the growth and diversification strategy adopted by the group in recent years, sales have become less dependent on the domestic market in favour of greater expansion in international markets. In the first three quarters, sales in Mexico grew by 24% over the same period in 2021 and accounted for 57% of total sales. Exports grew by 69% to 11.52 billion pesos, driven by Roca Tiles' operations in Spain, Brazil and the United States.
Both of the Grupo Lamosa business units saw double-digit growth. The tile business accounted for 75% of total sales, generating revenues of 20.13 billion pesos (up 33% over the first three quarters of 2021), while the adhesives business grew by 64% to 6.70 billion pesos. Despite the contraction in demand in the various markets where the group operates and a substantial increase in production and energy costs, the group's EBITDA in the first three quarters of 2022 grew by 16% compared to the same period in 2021 to reach 6.22 billion pesos. EBITDA margin fell from 28% to 23% of sales. Between January and September 2022 the Group made investments amounting to 3.4 billion, including the acquisition of Fanosa for US $115 million and investments in expanding and modernising production plants.