EnerViT firing technology by Keramischer OFENBAU combines increased outputs with a reduction of gas consumption by up to 50% in existing continuous kilns.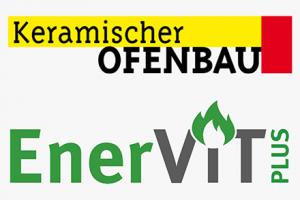 Due to rising energy prices, decreasing security of supply, and profound changes in global energy systems, many companies worldwide are facing challenging times. The ceramics industry, which depends on natural gas for many of its processes, is thus impacted significantly by these developments.
Which is the low threshold bridging solution in this scenario?
The answer is, of course, an increased energy efficiency, allowing to make the most of every kWh of gas used. Keramischer OFENBAU has been taking a proactive role developing visionary solution concepts for the most efficient kiln plants for decades, and has been building a wide know-how and expertise of the matter. Increasing energy efficiency has been central to the German company's self-conception as kiln manufacturers for many years.
In particular, its well-proven EnerViT firing technology allows for future-proof kiln plants by combining increased outputs with specific gas consumption rates reduced by up to 50% in existing continuous kilns. Upgrading and modernising a ceramic kiln plant built by any manufacturer with EnerViT firing system does provide a significant economic and ecological advantage thanks to minimised energy consumption.
A new kiln planned and implemented by the experienced Keramischer OFENBAU team however does in no way stand second to these upgraded plants. This is confirmed by the very positive results obtained, as an example, with the new tunnel kiln supplied to Turkuaz Seramik in 2020 and shown in the images below. The kilns designed and built by Keramischer OFENBAU are precision works, catered to any individual needs allowing for the highest quality ceramic products. High performance and simultaneously low energy consumption is the mixture making these kilns stand out – provided by state-of-the-art engineering, innovative technology, and weight-optimised materials.
Moreover, EnerViT is not only a highly energy efficient technology reducing gas consumption but it can also be implemented H2 ready. For ceramic manufacturers, this means the possibility to both save natural gas now and be prepared for future use of up to 100 % hydrogen with a low threshold optimisation procedure.