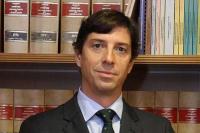 Revenues in the second quarter of 2021 totalled 417 million euros, 11.5% higher than in the first quarter of the year. The excessive increase in costs is a cause for concern.
The Spanish frit, glaze and ceramic colour producers are continuing their positive performance. As reported by the sector's trade association ANFFECC, revenues in the second quarter of the current year reached 417 million euros (up 11.5% compared to the first quarter of 2021), including 131.8 million euros generated in the Spanish market (+12.5%) and 285.3 million euros earned from exports (+11.1%).
The sector's growth was driven by the excellent performance of the Spanish ceramic industry as well as increased demand in markets such as Italy, Algeria, India, Turkey, Morocco and Brazil.
Despite the positive market outlook, however, the sector's business leaders are concerned about excessive increases in the costs of raw materials, energy, transport and CO2 emission allowances, which are already having a significant impact on the sector's profitability. According to ANFFECC, in addition to record high electricity prices, other energy sources such as natural gas have also risen by more than 25%. Several key raw materials have seen even bigger price increases since the beginning of 2021: lithium compounds +200%; tin oxide +100%; wollastonite and cobalt oxide +75%; praseodymium and zirconium, titanium and iron oxides and barium carbonate between +40% and +50% Increases in the cost of maritime transport (+50% in the Mediterranean and more than +300% on the Asian route) are also affecting raw materials supplies and exports of the Spanish glaze, frit and colour producers, while increases in the cost of pallets and packaging (between +100 and +150%) are another cause for concern.
ANFFECC's Secretary General Manuel Breva (pictured) also emphasised the difficulties arising from the recent decision regarding the allocation of CO2 emission allowances for the period 2021-2025, which confirmed a 24% reduction for the association's member companies despite them being on the carbon leakage list. This means that many companies will have to adjust their production or purchase emission allowances, the unit cost of which has risen from 27.45 euros a year ago to the current 53.24 euros.