Brick slip: Sacmi supplies a complete plant for Cemacon
With this latest project, the Romanian company Cemacon will enter the extruded wall lining/trim market, which is increasingly the center of attention on account of outstanding aesthetics, practicality and sustainability.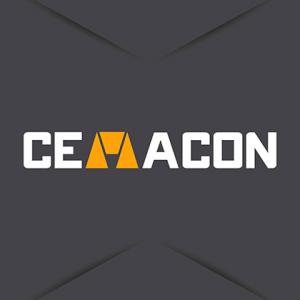 Cemacon (Dedeman Group), Romania's leading brick manufacturer, has commissioned Sacmi to supply a complete plant that will mainly be used to make extruded 'brick slip' wall lining items. Brick slip products are increasingly the focus of market attention thanks to a combination of excellent aesthetic properties and a production process with a small environmental footprint (they weigh only a tenth as much as facing bricks and can be applied on insulation cladding); with this new plant, they now enter the portfolio of Cemacon, an extremely dynamic, innovation-focused company that's already a long-standing Sacmi customer.
With revenues of 36 million euros - a 41% increase on 2020, ten times higher than in 2005 - Cemacon aims to strengthen its market position by focusing on one of the most popular product types and using the best technology to manufacture it.
More specifically, SACMI will be supplying, together with Bongioanni Macchine, the clay pre-processing system, which features automatic dye and additive dosing. Downstream come the cutting line and tried-and-tested solutions for rapid on-roller drying, followed by digital decoration and roller kiln firing. Last but not least, the order includes a complete finished product packaging system. This new plant has several plus-points. These stem from the ability to provide alternative 'facing' products and opportunities to innovate the aesthetic cladding concept in way that's more in keeping with a modern approach to building design.
Firstly, low weight - just 200 g with a depth of 15 mm - means that brick slip lightens the necessary foundations. Secondly, raw material consumption is optimized: 90% less material is needed, yet technical performance remains unaltered. Hence the excellent opportunities - again thanks to the low weight - for implementing 'green building' practices, as these items can also be applied on cladding.
Above all, a combination of the SACMI flat extrusion process and digital decoration creates aesthetic results that are fully repeatable. Digitally controlled dosing allows for through-the-body coloring and on-product application of sands and grits at the decoration stage, thus extending the range of aesthetic effects, all of which can be obtained with reliable repeatability.
"We have high expectations for this product", explains Daniel Sologon, CEO of Cemacon, "which is arousing interest among customers throughout Europe". After excellent sales performance in 2021, our goal is to bolster our position in market segments with the highest added value. This product is a case in point, as it combines sustainability, practicality and style, all of which are in great demand on today's construction market".
The plant will be shipped in the next few months and is expected to be fully operational by spring 2023. It will be installed at the main Cemacon facility in Zalău (twinned with Imola!), in the Sălaj region, in the heart of Transylvania.