Certech Group closed the year 2022 with consolidated revenues of its Italian companies up 66.5% to €87.6 million.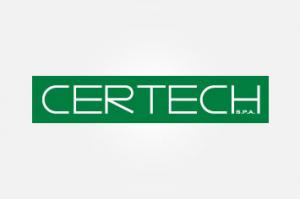 Following a record 2021 performance (with consolidated turnover up 40% €52.6 million), Certech Group (Casalgrande, Reggio Emilia) closed the year 2022 with a further acceleration of its growth trend. The group's Italian companies (Certech SpA, Eurorubber Industries, Mistral Italia, Rubbertech and Vibrotech) reported consolidated revenues of €87.6 million (+66.5% on 2021), excluding the activity of the three foreign subsidiaries (Certech USA in Lebanon, Tennessee; Certech Spain in Onda, Castellón de la Plana; and Certech Mexico in Monterrey, Nuevo León).
As from this year, Certech Group's consolidated turnover will also include Novatech's results, the new company founded at the end of 2022 to supply plants and machines for raw material treatment and processing both to the ceramic industry and to other manufacturing sectors.
The Certech Group is a leader in the various fields in which its companies operate: the production of rubber compounds; wear-resistant rubber coatings for the ceramic industry; vibrating screens and iron removers; chemical additives for the ceramic industry; and machinery and spare parts for the wet grinding and glazing departments.