The Italian ceramic group is set to install Durst's Gamma 141 DG system for the production of 120x120 cm ceramic surfaces with innovative textures.
The Iris Ceramica Group, one of the world's leading producers of ceramic surfaces with high technical and aesthetic quality, has chosen Durst Gamma DG technology for the development and creation of increasingly innovative products.
The pioneering group led by CEO Federica Minozzi has confirmed that the first Gamma 141 DG system for digital printing will be installed over the coming months at the group's Italian plants. In particular, the Iris Ceramica Group intends to use Durst's digital glazing line for the production of 120x120 cm slabs with highly innovative textures. Based on more than 10 years of intense R&D efforts, this ground-breaking technology will set new standards in ceramic production.
"Durst Gamma DG is today the best solution for the new trends in the ceramic sector, particularly the search for three-dimensionality and a natural look that were much in evidence at the last Cersaie," explains Norbert von Aufschnaiter, Segment Manager Ceramics at Durst Group.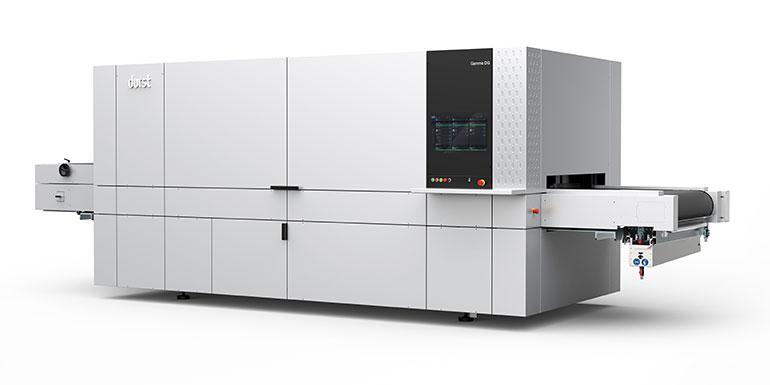 Durst Gamma DG is a unique technology capable of replicating natural materials such as stone, marble and wood on a ceramic substrate with outstanding aesthetics and added value.
This is achieved thanks to Durst's proprietary RockJETTM printheads, specially designed to handle the large (up to 45µm), high-viscosity particles needed for printing high-definition structures.
Durst Gamma DG also uses true water-based glazes with a very low organic content and a similar formulation to traditional glazes.  The products manufactured by the Iris Ceramica Group using Durst technology are aimed at high-end markets including contract design, wellness, hospitality, residential, large public architectural works and design furniture and meet all the needs of contemporary building and living.