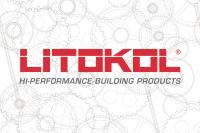 Litokol, the historic Italian manufacturer of adhesives, sealants and materials for building and interior decoration, has acquired a 21% stake in Estima Keramika, Russia's largest ceramic tile manufacturer based in Noginsk, 50 km from Moscow. The operation was finalised in December last year.
The Russian market has long been a strategic and commercial target for Litokol and its owner Luciano Cottafavi, as evidenced by the opening of the Litokol Russia factory in an industrial area adjacent to the Estima facility in 2002. Moreover, Litokol already collaborates with Estima in a number of areas and distributes its products through Estima's numerous branches across Russia. This investment is therefore of strategic importance for Litokol, which alongside its interest in the adhesives and sealants sector can now also boast a major partnership in the ceramic industry.
With a presence in 100 countries worldwide, Litokol operates directly with commercial companies or production facilities in Russia, Ukraine, Armenia and China.
Estima Keramika has been operating since 2001 and has a turnover of more than 80 million euros and a production capacity of around 15 million sq.m/year. It has 1,500 employees working at the two facilities in Noginsk and Samara, the headquarters in Moscow, the 9 sales branches and the 14 showrooms open to the public in a number of Russian cities.