After a successful year 2022 with revenues up 38% to €1,508 million, the Spanish group launched its Ecombustible project in late June and purchased Ascale in August.
The Pamesa Group, Europe's largest ceramic tile manufacturer, is pushing ahead with its growth strategy with the announcement on 8 August of the acquisition of Best Surfaces in Alcora (Castellón) from the Italian group Laminam. Renamed Ascale, the factory (equipped entirely with B&T Group technologies) has a production capacity of 1.5 million sqm/year of large ceramic slabs in thicknesses ranging from 6 to 20 mm and will focus mainly on the production of 120x280 cm and 160x320 cm sizes. The new products are already included in the catalogues of the group's various brands and will be presented at Cersaie in Bologna.
Announcing this latest investment, Pamesa noted that Ascale – which has in business for seven years – "stands out for its ability to integrate cutting-edge technology with the most sophisticated design, gaining an important space in an extremely demanding sector".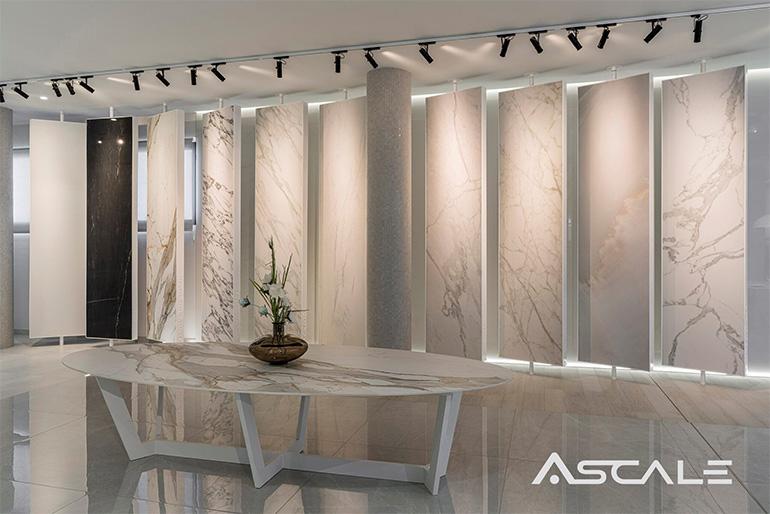 The acquisition of Ascale by the Pamesa Group (tile sector brands Pamesa, Geotiles, Prissmacer, Ecoceramic, Navarti and TAU) follows hard on the heels of the announcement of the group's 2022 results on 4 July. The group led by Fernando Roig reported 38% growth in full-year revenue to €1,508 million (up from €1,097 million in 2021). Ceramic tile sales accounted for €1,186 million, a 34% year-on-year increase in value (against a 4% increase in volumes sold).
The remaining revenue was derived from the sale of spray-dried powder (€257 million, +55%) and electricity (€65 million, +35%).
The Pamesa Group succeeded in maintaining a good level of profitability, with pre-tax profits of €81 million despite the sharp rise in energy costs (in 2022, the group spent €365 million on natural gas alone, a 131% increase on the €158 million of 2021). This led to the decision to push ahead with the eCombustible project, a new clean, hydrogen-based energy source capable of replacing natural gas without the need to modify existing plant and machinery.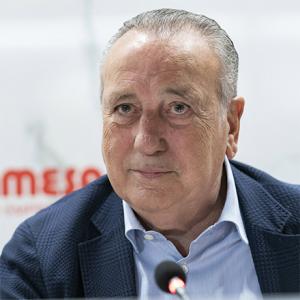 The first concrete example of its use is the spray drying plant at the Onda factory, which was publicly unveiled in late June by Fernando Roig and Jorge Arévalo (CEO of eCombustible Energy, Miami). It is the first plant in the world capable of performing spray drying while totally eliminating CO2 emissions and marks the first step towards gradually phasing out the use of natural gas throughout the entire production process, a goal that Pamesa expects to achieve between 2025 and 2026 for an investment of €250 million.
"This project represents an energy revolution that will enable us to produce hydrogen-based fuel in our own facilities at a much more competitive price than natural gas, and without producing carbon emissions," said Fernando Roig. "It is the first step towards a more sustainable future and we are proud to lead this change."
How eCombustible works
eCombustible's fuel production process uses electrical energy to convert water into fuel through a proprietary electrolysis process and subsequent exposure to electromagnetic fields to generate a customised fuel. Water is processed in a treatment plant where elements such as heavy metals are removed, and then enters the fuel production module where it is separated into hydrogen and oxygen. Each module contains 36 cells and is powered by electrical pulses at specific frequencies that significantly reduce energy consumption.
The hydrogen then passes through a magnetic reactor where it is customised to match the energy content and flame characteristics of the fuel it is replacing. The hydrogen and oxygen are stored separately in two tanks and are subsequently transported to the burner where they rejoin to form the final molecule of eCombustible.
The patented eCombustible process produces a clean and efficient fuel whose combustion process releases solely water vapour, thereby completely eliminating carbon emissions.