With the start-up of the new line in August, the Turkish sanitaryware manufacturer has reached a production capacity of 3.6 million pieces/year.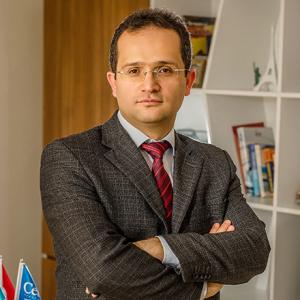 Turkuaz Seramik, Turkey's second largest sanitaryware producer and one of the top 20 manufacturers in the industry worldwide, completed its latest major investment in August 2022, after two and a half years of work.
In order to double the production capacity of the Kayseri site (Central Anatolia), the company has built a modern facility and installed a complete new line, creating 150 new jobs.
The main technology suppliers were once again Marcheluzzo, Keramischer Ofenbau, and Unimak. This €18.5 million investment was entirely self-financed.
Thanks to this expansion, today, Turkuaz Seramik has 1,300 employees and two modern factories with a total covered area of 160,000 square metres and an overall output of 3.6 million pieces per year. The company also enjoys an excellent international reputation for the high quality of its products, and it exports around half of its output to more than 55 countries, mainly in Europe, the USA, the Gulf countries and North Africa.
As Turkuaz Seramik board member Kürşad Özkaya confirms, the first nine months of 2022 performed better than expected:
«Despite the complexity of the external scenario, we were able to increase our sales revenues by 45% compared to the same period in 2021, partly due to the increased productivity of our two plants. However, we are anticipating a rather sluggish fourth quarter due to the energy crisis in European countries, which will inevitably affect consumption and reduce demand».
Read the complete interview published in Ceramic World Review no. 149