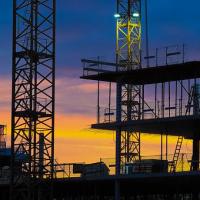 The Uzbek government has launched a major investment programme covering a range of sectors including construction
The Uzbek government has approved two major real-estate developments as part of a major investment programme consisting of no fewer than 546 new projects spanning a range of sectors in the Fergana region on the border with Tajikistan and Kyrgyzstan.
The Chinese group Chxong-Xe is preparing to invest US $475 million to build the Smart City real-estate complex in the Kokand economic area by 2025.
The South Korean group Chung will be promoting the New City project in Fergana, where construction work will begin in 2020 with a total expenditure of $150 million.