Panariagroup's business plan involves new plant purchases and R&D investments for products and processes. The aim is to improve production efficiency, cut energy consumption and CO2 emissions and lower production costs.
Production efficiency and decarbonisation are the goals of the Panariagroup business plan, which received a €50 million loan from the European Investment Bank (EIB) guaranteed by the European Fund for Strategic Investments (EFSI).
The Italian multinational, one of the world's most important groups in the high-end ceramic surfaces sector with 3 factories in Italy, 2 in Portugal and one in the USA, plans to make significant plant investments, mainly at its Italian facilities and partly at its Portuguese sites. The new technologies will include pressing, finishing and digital printing plants, automatic handling systems and new energy-saving kilns ready to run on hydrogen.
R&D investments are also planned for innovative products and processes that will improve production efficiency, reduce energy use and cut production costs. These innovative technologies will make it possible to use renewable energy sources (such as biofuels and green hydrogen in ceramic kilns) as an alternative to natural gas. Upon completion of the project, it is estimated that Panariagroup will be able to cut its emissions by 15% compared to current machinery. Further reductions will be possible when renewable fuels become more accessible on the market.
In addition, a portion of the investment will help bring certain stages of the production process in-house to simplify the supply chain while at the same time cutting CO2 emissions and the use of packaging, transport and shipping materials to further improve the company's environmental footprint and competitiveness.
"The modernisation and decarbonisation of energy-intensive industries like ceramics is a top priority for the European Union for achieving climate neutrality by 2050," commented BEI Vice-President Gelsomina Vigliotti, noting that the aims of the proposed investment are in line with the goals of the Paris Climate Agreement and the European Green Deal.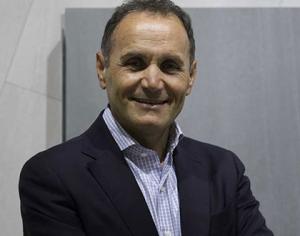 "This loan is a key strategic step for our company, as it will enable us to continue our process of growth and evolution in pursuit of company modernisation and greater sustainability," said Emilio Mussini, Chairman of Panariagroup. "We are keen to remain a leader in this field and to continue to pursue our longstanding strategies, particularly product innovation, as in the case of the pioneering ultra-thin slab technology which we introduced almost twenty years ago. We were the first ceramic group to produce this highly sustainable material at an industrial level. We are proud to receive this major EIB loan and are confident that our strategy is solid and credible, giving us new impetus to continue along our chosen path."