From 25 to 29 September, the Tecnografica showroom in Castellarano welcomes visitors for a journey through innovation and new surface decorations.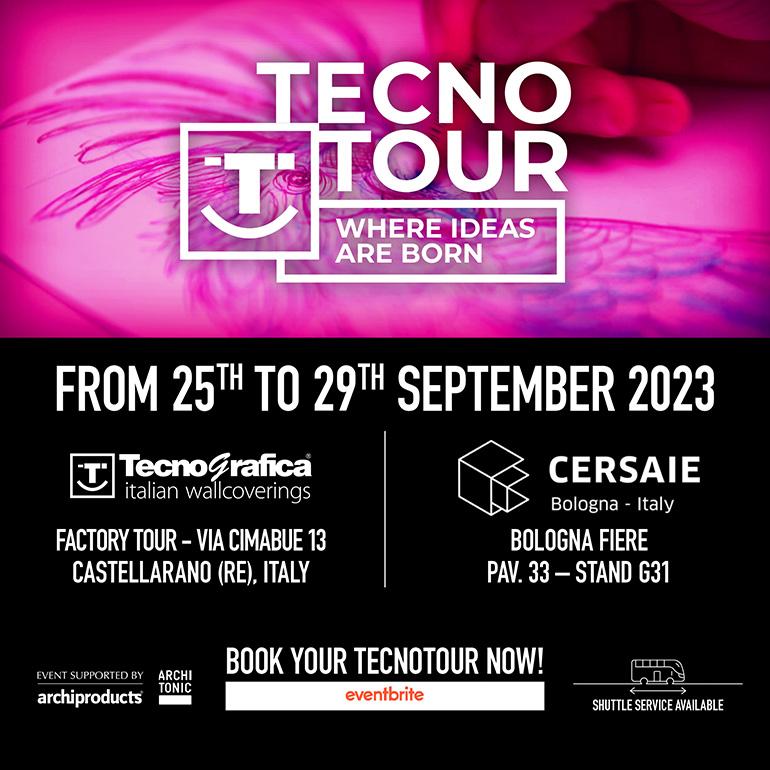 Once again this year, the arrival of Cersaie marks the start of another new chapter in design and technological innovation for the Italian ceramic industry centred around Sassuolo.
Paolo Lamberti, Chairman of Castellarano, Reggio Emilia-based design firm Tecnografica, commented:
"Research has taken enormous strides forward this year in terms of image quality and new production techniques. The application of generative AI to the field of design is expected to bring further advances over the coming months, resulting in innovative tools for creating surfaces or objects with unconventional forms. This marks the start of a new chapter in our work as designers."
 In particular, the continuous progress in the field of surface finishing is leading to increasingly realistic and technically advanced results.
"The current capability to produce surfaces with a wide range of finishes plays a key role in the production of high-end products," adds Lamberti. "This is particularly evident in the field of digital decoration processes involving the application of glues and grits and other similar technologies. In addition, textured surfaces have been further improved through the adoption of controlled digital polishing, which allows areas with different finishes to be created on the surface."
 This product category will be one of the highlights of the latest Tecnotour, the traditional event organised by Tecnografica during the Cersaie week, which includes a comprehensive guided tour of the company, its laboratories and its showroom. The new showroom exhibition will focus on products developed in cooperation with Surface Technology Abrasive and will also highlight innovative design projects and the significant advances that have been made in the treatment of natural materials and handcrafted surfaces. The goal is to present innovative ideas for replicating natural materials and artisanal products on ceramic surfaces while maintaining an exceptional sense of authenticity.
 The Tecnotour will run from 25 to 29 September. Tours can be booked by phone (tel. +39 0536 826111) or directly at the Tecnografica booth at Cersaie (Hall 33 Booth G31).