Kwastina, Corobrik's new fully-automated production facility, has begun full-scale operation with a capacity of 100 million bricks per year.
Corobrik's state-of-the-art 800 million rand (around €49.7 million) Kwastina factory in Driefontein, South Africa, entered full-scale production at the end of March.
Announced in November 2019 during the South African Investment Conference, the project has resulted in the most technologically advanced factory in Africa with fully automated processes, from raw material preparation through to finished product packaging.
The new factory is capable of producing more than 100 million bricks a year and has the flexibility to produce small quantities of bespoke products for the architectural segment.
Kwastina, which literally means "Home of the Brick", is also unique in Africa in terms of sustainability thanks to the use of latest generation kilns that save 70% of the gas used in the old factory and new systems designed to eliminate industrial waste.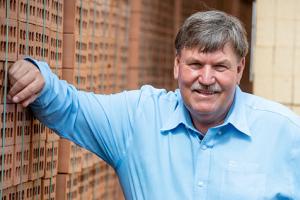 According to CEO Nick Booth, the plant will be able to produce the high volumes of materials required for the large-scale construction projects such as clinics, hospitals and schools included in the government's infrastructure plans. Production costs have also been cut by 50%, making the final product much more cost-effective
"This allows us to compete anywhere in Southern Africa, landing product in regions traditionally not in Driefontein's market," says Booth.
Corobrik is hard at work extending its product range and has already introduced a number of new products. Trials are being carried out with brick glazing for bespoke projects, as well as the clay raw material to produce exclusive colours.
The project was completed on budget, despite a three-month delay due to the Covid-19 lockdown in 2020.