After a five-year absence, the Polish company is returning to Cersaie for the international debut of its new TRI-D slabs produced in the sizes 320x160 and 320x123 cm.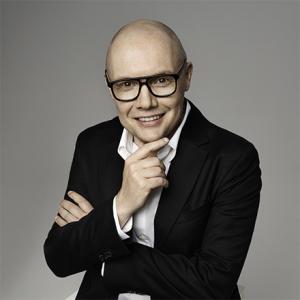 After a five-year absence, Polish company Ceramika Paradyż is returning to Cersaie to present its new TRI-D collection of sintered stone slabs, produced in the giant sizes 320x160 cm and 320x123 cm and with 12 and 20 mm thicknesses.
Manufactured on the second Continua+ line started up at the beginning of 2022, the new TRI-D collection reinforces Paradyz's presence in the large-size tile segment.
"Our intention is to continue growing in this market segment", Adam Tępiński, co-owner of Ceramika Paradyż, told us. "This is quite a challenge as it will require the launch and development of another distribution channel. We keep track of what is happening in Europe, and we see that from one year to the next the sales of sintered stone are increasing compared to natural stone. We are aware that we still have a lot of work to do in this area in Poland, which is why we are currently focusing on expanding our sintered stone range while continuing to meet the current market demand for our core products".
Cersaie will then witness the international debut of the large-format TRI-D slabs. The company will illustrate their potential applications as part of the mobile Paradyż Home project, a pavilion that has been touring all over Poland for the last few months.
At the exhibition, Paradyz will also unveil the 2.0 tiles and the Klinkier Sundown collection created by longtime collaborator Maja Ganszyniec, who also designed the exhibition stand at Cersaie. Another novelty on show is a jewellery collection created especially for Ceramika Paradyż by Anna Orska based on the new designs from the Monumental collection.
The Polish entrepreneur is confident about the future:
"After every economic slump comes a boom", he says. "At the moment, Poland is seeing a slight market rebound, including demand for new investments. Building restoration projects are also becoming very fashionable. All in all, there is a growing need for change and development. Although the process is slow, we do our utmost to respond to these needs by participating in this process of transformation".