The facility is already under construction in Quebec and was designed together with Sacmi, which also built the fully electric roller kiln, a world first for this type of application.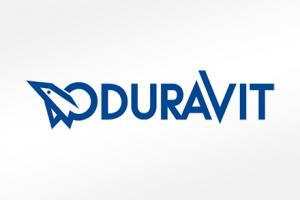 Global high-quality sanitaryware manufacturer Duravit is taking a quantum leap towards a 100% sustainable future by building the world's first climate-neutral ceramic sanitaryware production facility in Canada. All the energy needed to run the plant will come from renewable sources (hydroelectricity), and the firing process in particular will use a fully electric roller kiln designed by Sacmi, a world first for this type of application.
The new production facility is being built in the town of Matane in the Canadian province of Quebec. Construction work began last May, with production scheduled to start in early 2025. The groundbreaking ceremony took place on 13 July and was attended by the Canadian authorities and Duravit's management.
"We are extremely proud to be pioneering the design of a sustainable sanitaryware industry and to respond to the challenges of climate change," said CEO Stephan Tahy. "We are setting the standard for innovative solutions in an industry characterised by high energy consumption. At the same time, the new facility is a milestone along our journey towards climate neutrality by 2045."
The new factory in Canada demonstrates the feasibility of carbon-neutral production. With this project, Duravit will be the first ceramic sanitaryware manufacturer to adopt an electric firing process, paving the way for fully climate-neutral sanitaryware manufacturing.
In designing the new production site, the German group worked closely with its longstanding supplier Sacmi as a strategic partner, achieving important synergies.
"In the past, firing with an electric kiln was not feasible in the ceramic sanitaryware industry, but thanks to our cooperation with Sacmi and our own research and development efforts, we have succeeded in developing a new type of kiln that meets our needs," explains Thomas Stammel, COO of Duravit.
The use of this innovative technology will avoid emitting around 11,000 tons of CO2 per year compared to a conventional sanitaryware factory.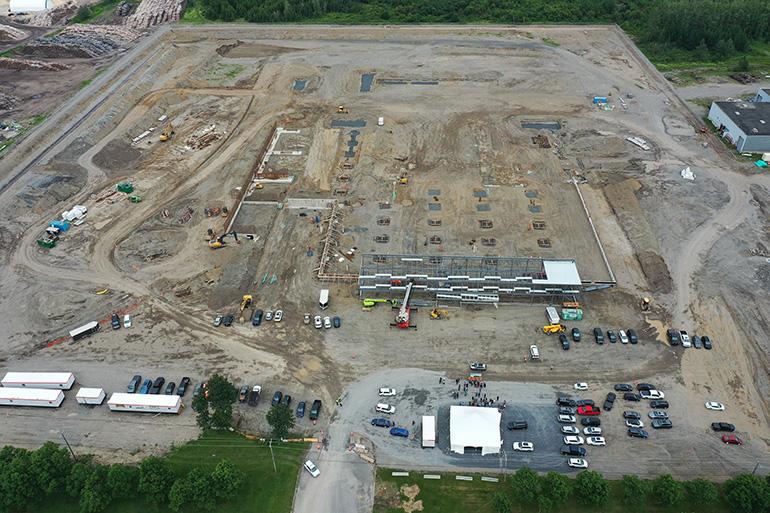 A sustainable and automated factory
Sacmi will supply technologies for the entire production process at Duravit's new Canadian facility. Alongside the newly designed kiln and dryers, Sacmi will supply all the plant's key technologies: body and glaze preparation, Sacmi RobotCasting high-pressure casting, Sacmi RobotGlaze robotic glazing, fired piece handling at the kiln exit and automation with LaserMove vehicles.
"We're delighted with the launch of this strategically important project, which strengthens our role as a global partner for sustainable manufacturing," comments Sacmi Chairman Paolo Mongardi. For years now, the Italian group has been working on the development of specific solutions to environmental challenges, from clean fuels to the recovery of heat, water and raw materials. "These are very ambitious goals, which is why we start out from the needs of our customers and work alongside them to deliver adequate solutions," adds Mongardi.
Collaboration between Duravit and Sacmi has continued for many years and has involved a number of projects at the Hornberg-based group's main production plants in Germany, France, Egypt, India, China and Tunisia.
"Alongside sustainability, another key aspect shared by all the projects is automation, which serves to ensure the highest levels of product quality while reducing the need for manual operations," says Daniele Coralli, General Manager of Sacmi's Sanitaryware & Tableware BU. "Given the results achieved to date, we are confident that we will be able to tackle this major new challenge just as successfully. Duravit's Canadian project includes machines used in previous projects as well as tailor-made solutions developed jointly by the two companies based on their longstanding teamwork."
Logistics will also be sustainable
At Duravit's new Matane plant, the logistics are also designed to be sustainable. All raw materials will be sourced directly on-site in Canada or in the United States, with a preference for short transport distances to further reduce emissions and ensure an environmentally friendly supply chain. Of course the same applies to deliveries of the finished product, as the sanitaryware produced in Quebec will be sold mainly in North America, an important market in the German multinational's growth strategy.
Local political support
The decision to build the first carbon-neutral ceramic sanitaryware production facility in Canada represents a significant investment for the future and an important step in Duravit's ambitious sustainability strategy. The project received broad support from the Canadian local authorities, who recognised its pioneering role. The groundbreaking ceremony on 13 July was attended by the Canadian Minister of Innovation, Science and Industry, François-Philippe Champagne, and, as sponsors of the local investment, the Ministers of the Province of Quebec Pascale St-Onge and Pierre Fitzgibbon.
Duravit's new factory in Matane is expected to create 240 new jobs.