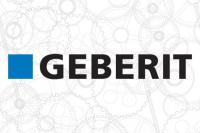 Sales picked up sharply (+15.9%) to surpass the forecasts announced at the end of the third quarter. All export markets performed well.
In 2021, the Switzerland-based Geberit Group achieved its strongest sales growth since going public in 1999. Net sales rose by 15.9% year on year to CHF 3.46 billion (around €3.34 billion), a result that exceeded the forecasts made by the group's top management at the end of the third quarter.
The exceptionally strong sales growth (up 16.4% compared to the pre-pandemic year 2019) was due to the positive performance of building activities, especially in the home improvement segment, market share gains and the build-up of inventories at wholesalers.
Geberit reported very strong net sales growth (+14.3%) in the European markets, especially in Central Europe where it holds the largest market shares. The most notable gains were in Italy (+25.4%), Austria (+19.9%), Germany (+11.9%) and the Benelux countries (+14%), while the domestic market registered +7.5% growth and the Nordic countries +7.9%. Sales recovered strongly following the previous year's lockdown in Spain (+25.1%), France (+14.9%) and the United Kingdom/Ireland (+13.0%), while the sharp growth in revenue in Eastern Europe (+25.4%) was partly due to currency-related price increases.
Outside Europe, the strongest results were in the Far East/Pacific (+28.8%) and Middle East/Africa (+25.7%), while growth in America was 5.1%.
All three business units generated very pleasing growth, with net sales in Installation and Flushing Systems up by 18.0%, Bathroom Systems (ceramic sanitaryware and bathroom furnishing) up by 10.4% and Piping Systems up by 15.3%.
Geberit estimates an operating cashflow margin (EBITDA margin) of around 31% for the 2021 business year.