The Swiss group's net sales fell by 9.2%, largely due to the contraction in European markets. Margins are recovering.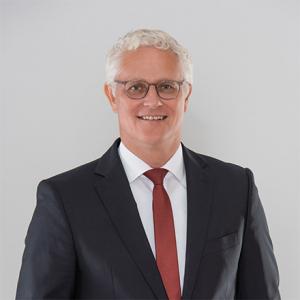 In the first half of 2023, the Geberit Group posted satisfactory results considering the difficult environment and the declining construction industry across Europe. Although volumes dropped significantly from the previous year's record levels (CHF 1,662 million, a decrease of 14.1% or 9.2% after currency adjustments), profitability increased.
Operating cashflow (EBITDA) reached CHF 526 million (+0.5% after currency adjustments), which corresponds to an increase of 270 basis points in EBITDA margin to 31.7%. This was achieved due to price increases of around 11%, lower energy prices and above all high operational flexibility.
Net profit fell by 8.4% to CHF 369 million (compared to CHF 402 million in the first half of 2022), equivalent to 22.2% of net sales (compared to 20.8% the previous year).
Investments in the first six months of 2023 totalled CHF 81 million (compared to CHF 54 million in the same period in 2022), equivalent to 4.9% of net sales. The significantly higher investments compared to the previous year were attributable to strategic plant expansions and the construction of a new customer centre in Germany. Research and development expenses remained stable at CHF 36 million (2.2% of net sales).
The European markets were the worst affected by the extraordinarily difficult conditions for the sanitaryware industry. Currency-adjusted net sales in Europe decreased by 10.9% overall. Only Italy (+1.2%) recorded positive growth, whereas net sales in Western Europe (UK/Ireland, France, Iberian Peninsula) were down slightly year-on-year at -0.9%. In contrast, Switzerland (-3.4%), Benelux (-5.4%) and Northern Europe (-9.3%) sustained more pronounced declines. Double-digit decreases were recorded in Germany (-14.9%), Austria (-18.1%) and Eastern Europe (-27.2%). Following a very strong first quarter, net sales in local currencies in the Far East/Pacific region also declined (-0.7%), whereas growth was recorded in the Middle East/Africa (+16.0%) and America (+0.8%) regions.
All three product areas reported losses: Installation & Flushing Systems -10.9%, Bathroom Systems and Piping Systems both 8.2%.
For 2023 as a whole, the group's management expects a decline in net sales of around 5% and an EBITDA margin of around 29%.