Last year, Diamorph Hob Certec became Europe's largest producer of alumina refractory rollers in terms of both quantity and turnover. Read the interview with Jan Roubal, CEO of the Czech company.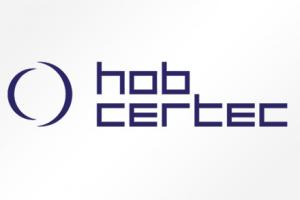 Last year, Czech company Diamorph Hob Certec became Europe's largest producer of alumina refractory rollers in terms of both quantity and turnover. The company produces just a single type of product at its factory in Horni Briza (Pilsen). Hob Certec has more than doubled its turnover in the last 10 years.
This is a result of the company's continuous investments in more efficient technology, new machinery and lean manufacturing processes together with the hard work and dedication of the sales team, which has succeeded in expanding the brand's market share worldwide.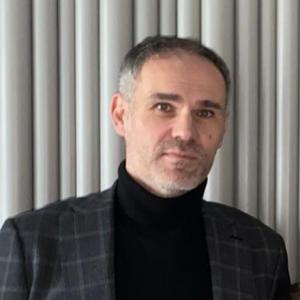 We spoke to Hob Certec's CEO Jan Roubal.
How have you succeeded in strengthening your market position during the difficult last three years?
J.R.: In the Czech Republic, as in the rest of Europe, we were hit first by the pandemic and immediately afterwards by the energy crisis, which led to market speculation and difficulties in procuring materials. We have partly absorbed the big increases in materials prices ourselves, but in part we have also had to pass them on to our customers, who in turn have been forced to raise their finished product prices.
How have you handled supply disruptions?
J.R.: It has been quite a stressful period and still is. We have had to completely change the way we work and reorganise our activities to avoid having to stop production, something that has never happened at any time in our history. We have had to find another reliable European supplier of alumina, clay and kaolin without affecting our production flow, efficiency or product quality. We have also had to adopt a more flexible and empathic approach to our customers.
How have you dealt with the energy crisis?
J.R.: Energy prices have been increasing steadily since the second quarter of 2021 and today they are at their highest levels ever. Like all companies that are heavily dependent on energy and gas, we were almost immediately forced to recalculate our prices. This has not always been easy but we have tried to minimise the impact on our customers. 2022 was the most difficult year in the history of our company, as we were forced to reformulate costs and prices on an almost daily basis.
What is the current situation in terms of gas supplies?
J.R.: We have secured most of our supplies. Until February 2022, the Czech Republic was 100% dependent on Russian gas. Today we use Norwegian gas and LNG from the USA. Because it has a lower calorific value, we have been forced to modify the burner efficiency and firing curve to maintain the same technical parameters, although this has actually improved the MOE and dimensional tolerances of our rollers. Our process is now completely stabilised.
What investments have you made in recent years?
J.R.: In the last seven years we have invested in the complete renewal of almost all our equipment. The biggest investment was in 2017 with the adoption of the new giant kiln. Then at the end of February 2023 we installed a new kiln loading system to increase its capacity by 50% and shorten delivery times. We collaborate with excellent Czech machinery manufacturers who develop tailor-made systems to our specifications.
What other activities did you carry out during the two-year Covid period?
J.R.: We completely rebranded the company and developed two new truly exceptional rollers. The first is Hyperroll IQ, an intelligent roller with outstanding technical characteristics in terms of modulus of elasticity and thermal shock resistance; the second is Hyperroll XT for the production of heavy tiles (20 mm / 45 kg/m2; 30 mm / 70 kg/m2), which allows even very wide kiln channels to be fully loaded and has revolutionised the roller's properties with an MOE of 220 GPa.
What are your expectations for 2023?
J.R.: It will certainly be another tough and challenging year. We expect to see further consolidation of the tile market, especially in Europe. As we cannot influence the geopolitical situation in other countries, we have to focus on the markets that are least affected by the current turbulence. As always, we have to balance the market situation with customers' needs in order to offer each of them the best tailor-made solution, the highest quality and the best possible service, and this ultimately is our strength.