The two events coincided on July 27, the day of the 66th anniversary of the group's founding.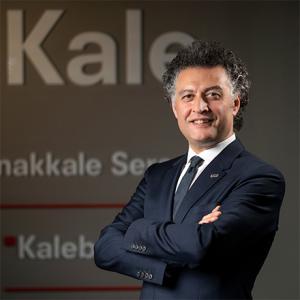 Founded in 1957, Kaleseramik is Turkey's largest tile manufacturer, the fifth largest producer in Europe and one of the top 20 players in the world and stands out in particular for its ability to generate value. The company's success owes much to its continuous investments in new technology, product innovation and sustainability. These are the same principles that have guided its latest projects, including the start-up of the new Kalesinterflex large slab production plant in July. With a total investment of €34 million, this was one of the most important projects this year for Kaleseramik, which will use this third line to manufacture slabs in sizes up to 160x320 cm and in thicknesses ranging between 6, 10, 12 and 20 mm.
After a positive 2022, which fulfilled the company's expectations, Kale Group closed the first half of the year 2023 with a strong growth. The net sales increased by 28.7% compared to the same period in 2022 to €123 million, while six-month net profit rose by 33% to around €19.5 million. In particular, domestic sales increased by a significant 45%, strengthening Kaleseramik's position as market leader in the Turkish tile market.
The value of the company was also widely recognized when it began trading on the Istanbul Stock Exchange on July 27, coinciding with the 66th anniversary of the group's founding, which is celebrated annually with the Ceramic Festival in Çan, in Çanakkale.
"This was a bigger success than expected, with more than two million applications for the shares we offered for sale", General Manager Altuğ Akbaş told us. "The total size of our company's public offering was about €94 million. We see it as an important step towards our future targets as we plan to spend 80% of the income we generate from the public offering on domestic and foreign investments. For 2023, we have already allocated some €45 million to the various areas of our industrial transformation plan: plant modernisation, digitalisation, energy savings, environment, and occupational safety as well as increasing capacity. As part of our five-year plan, we aim to increase ceramic tile capacity from 56 million sqm in 2022 to 62.2 million sqm and sanitaryware capacity from 1.14 million pieces to 1.21 million pieces".
Read the complete interview with A

ltuğ Akbaş published in Ceramic World Review no. 153