A new plant is due to come into operation at the site in Baxter, Tennessee this spring. It will focus on the production of large sizes and trims, products that are in strong demand in the US market.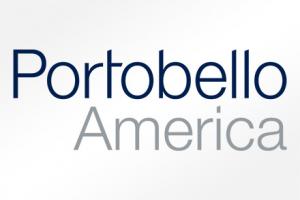 The Brazilian group Portobello has transformed its US sales branch into a major production facility in Baxter, Tennessee that uses cutting-edge technology and logistics to create a unique range of solutions tailored to the US market. When fully operational, it will have an annual output in the region of 8-9 million square metres of medium-large size tiles and trims, a product that is in huge demand in the US market.
The plant, the first two lines of which are due to begin operation this spring, was supplied by Sacmi, which has already shipped 630 tonnes of machinery to Baxter through its subsidiary Italiansped.
The plant engineering project
Sacmi has supplied Portobello America with all the key machines in the new plant, from body preparation through to pressing and firing. The various investment stages are all focused on the construction of an ultra-modern production facility at the Baxter site that will be capable of fulfilling Portobello's growth ambitions in North America.
The body preparation department is equipped with an MMC modular mill and an ATM spray dryer, which minimise water and energy consumption and are among the highest-performance solutions in the Sacmi range.
The largest part of the order was for the moulding department and consists of high-tonnage PH presses that will be used to produce the entire product range. All the presses are equipped with CRS, Sacmi's exclusive rapid mould changeover system that has revolutionised medium-high tonnage press mould replacement in terms of speed and ease of changeover.
The next step is the drying and firing technology, which consists of an E7P 7-tier dryer and a new FMA Maestro modulated air-gas kiln. Equipped with a Sacmi SPR heat recovery system, it delivers state-of-the-art quality and control accuracy while ensuring low consumption and emissions.
Trims
In addition to the new line for medium and medium-large sizes, the Portobello America facility also has a trim production line to meet the specific needs of the US market, where strips and accessories are in huge demand.
This second line will also be equipped with PH presses and a dedicated kiln, the FMA Maestro, which also features latest-generation heat recovery systems.
Sustainability first
As well as supplying hi-tech drying and firing solutions with lower levels of consumption, Sacmi has also provided Portobello America with filters to reduce dust levels inside the factory and cut flue gas emissions. These filters are designed in particular to reduce fluoride levels in accordance with Tennessee's strict atmospheric emissions standards.
Sacmi has also supplied a complete system that purifies wastewater from the various factory departments. Equipped with a filter press and settling tanks, it produces clean water that can subsequently be fed directly back into the mix.
Finishing and quality control
All end-of-line finishing machines for the new factory were designed and built by BMR, the Sacmi group member company specialising in cutting, grinding, lapping and polishing solutions for ceramic surfaces. BMR supplied a pre-grinding machine, two Leviga Plus lapping machines (with 10+10 heads) a SuperShine line and two squaring lines equipped with Squadra Dry 12 C Vision. As part of an increasing focus on Industry 4.0, the machines are equipped with advanced camera inspection systems to monitor the state of products.
Finally, for the new Baxter facility Portobello plans to install HERE, the line supervisor specifically designed for the ceramic industry that accurately monitors performance and production flows.
Portobello has invested US $180 million in this project, which further strengthens its partnership with Sacmi following the investments made at its headquarters in Brazil, including a flagship project for large decorated slabs focusing on design, practicality and environmental sustainability.