The Civita Castellana-based sanitaryware and tableware machinery manufacturer has seen its revenues surpass pre-pandemic levels this year and is expecting further growth in 2023.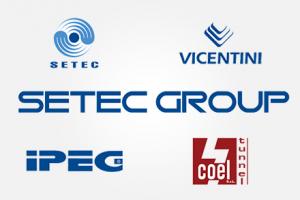 The Setec Group of Civita Castellana (VT), a long-established manufacturer of plant and machinery for sanitaryware and tableware production, has seen a strong recovery in 2022 compared to the two-year period 2020-2021, with revenues exceeding the pre-pandemic levels of 2019.
This positive trend comes amid a widespread recovery in investments in key markets including Europe, Southeast Asia (primarily Indonesia, China and Thailand), and Central and South America (including Mexico, where Setec has been operating for years through a subsidiary, and Brazil, where it has just signed a major order).
In Europe, the increase in demand for sanitaryware and tableware machinery is partly due to the decision by several large groups to relocate part of their production activities to compensate for sharp increases in transport costs.
The machinery and equipment in greatest demand in the sanitaryware sector includes spagless traditional casting solutions (with compressed air drying), technology for doubling plaster mould service life (recently confirmed by a manufacturer that has seen an increase from 80 to 155 castings), Rapid Dry dryers, and low energy consumption Economick kilns.
These kilns were presented at Tecna 2022 in Rimini, where they attracted strong interest not only from Setec's long-standing customers but also from many potential new buyers. Following the success of the exhibition, the company is aiming to improve further on this year's results in 2023 by intensifying its commercial investments, especially in Europe and in a number of new Asian markets.