The latest trends in colours and materials will be illustrated in the Tecnografica showroom in Castellarano from 25 May onwards.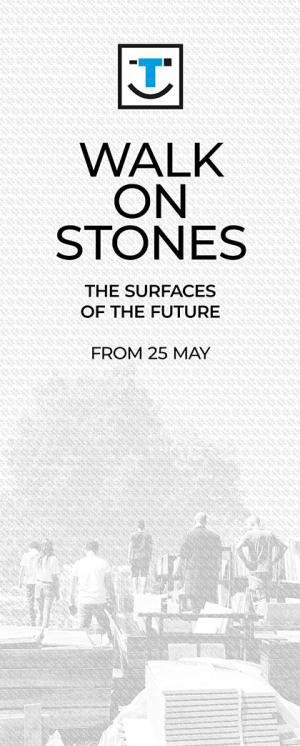 Starting on 25 May, the Tecnografica showroom in Castellarano (RE) will be hosting an event at which the celebrated ceramic design firm will present the latest trends in colours and natural materials.
The title of this new exhibition, Walk on Stones, draws inspiration from the onward march of progress, a constant process of evolution in which mankind acquires new knowledge and tools for a better future.
Similarly, the Tecnografica exhibition offers an exploration of the latest trends, where the collections on display feature new surfaces in terms of design and technological innovation.
The new tools available to Tecnografica's designers open up fresh potential for creativity and allow designs to be produced with an unprecedented level of quality and definition.
Walk on Stones is one of the first events organised by Tecnografica to celebrate its 30th anniversary year.
It is also a tribute to the people who are part of the company and to their talent, passion and experience, qualities that bring added value to surface designs and have fuelled the company's development over the past 30 years.
Tecnografica looks forward to seeing you from 25 May.