The sanitaryware multinational has adopted Sacmi technology to boost its production capacity in France and expand plant automation in China.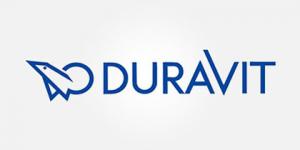 Duravit and Sacmi are further strengthening their longstanding partnership. As part of its latest investments aimed at expanding its production facilities in Europe, the German sanitaryware multinational has adopted Sacmi RobotCasting pressure casting technology at its French plant in Bischwiller, Alsace. After successfully adopting the solution at its facility in Hornberg, Germany in recent years, Duravit has installed and started up two AVI Concept machines as the core casting cell technology. These machines stand out for their exceptional versatility and rapid changeover facilitated by the automatic, robot-controlled handling of all mould parts.
The system is able to handle complex WC bowls with the maximum efficiency, eliminating time wastage and the need for manual operations. The robot performs the post-casting demoulding operations and deposits the pieces in the pre-dryer for ageing prior to subsequent handling. AVI Concept also guarantees maximum compatibility with previously installed equipment, including the moulds supplied for AVM and AVE machines, the last of which was installed at Duravit France back in 2009.
Duravit's highly efficient cutting-edge plant in Chongqing, China has also been improved in terms of automation with the supply of a new LaserMove LGV vehicle from Sacmi, the 17th since the facility was opened in 2017.
LaserMove is the game-changing technology for fully automatic control of sanitaryware production flows, streamlining everything from handling to tracking. In particular, the LGVs eliminate manual handling while guaranteeing the quality of products, which are handled and stored automatically during all stages from casting to glazing, transport and storage on kiln cars. Along with these advantages, LaserMove also enables manufacturers to adopt a policy of total production traceability, allowing for constant monitoring of performance indicators and optimised order and logistics management.