As part of the company's journey towards the adoption of an ESG policy, the document highlights LB's performance in the areas of economic, environmental and social sustainability and the principles that will guide it over the coming years.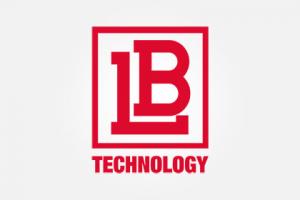 As part of the journey towards the adoption of an ESG policy initiated two years ago, the LB Group has published the first Sustainability Report presenting its performance in the areas of economic, environmental and social sustainability and the guidelines that will shape the company's strategy over the coming years.
"It symbolises our commitment to include sustainability among our most important growth drivers and to integrate it into the company's operations," explains LB's CEO Corrado Fanti. "But it also represents a response to the evolving socioeconomic context, to the increased environmental and social awareness amongst our stakeholders, and to the growing regulatory pressure to embrace environmental sustainability. These are irreversible trends that are forcing us to rethink our business strategies as part of a long-term vision so as to remain competitive within our industry's value chain. Just think of the United States, where many companies require their suppliers to present sustainability reports, or Europe where they will soon be introduced in the field of public procurement."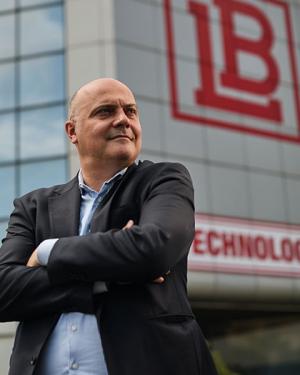 The result of a year of work with Deloitte, LB's Sustainability Report marks a first step towards a steady improvement in performance in five areas: product quality, innovation and customer focus; human resources; environmental sustainability; responsible value chain management; and ethical business. As for its economic sustainability and goal of achieving profitable long-term growth, LB secured the best performance in the group's history in 2021 with 60% revenue growth to €45 million.
"In 2022 we are expecting further 20% growth to €55 million, which becomes €62-63 million when factoring in the results of Barcom, in which we acquired a majority stake in March this year," said Fanti. "Market demand is increasing strongly in many of our strategic markets such as Turkey, Brazil and India. By contrast, Italy and Spain have experienced a marked slowdown after an excellent start, while the war in Ukraine has interrupted deliveries ready for shipment to our customers in Russia and Ukraine. As part of our international expansion efforts, while continuing our ongoing investments at our Indian subsidiary we will also focus on Brazil, starting out with the opening of a sales branch."
While LB continues to focus on human resources and the well-being and professional development of its 150 employees, its greatest commitment is towards the environment.
It has used carbon footprint analysis to identify the least sustainable areas of its internal operations and the virtuous actions needed to mitigate the company's impact. Initiatives that have already helped reduce energy consumption include the two photovoltaic systems installed at the Fiorano and Sassuolo facilities (part of the energy produced is sold to the grid) and the replacement of all forklift trucks with electric vehicles. The other aspect is the group's technological offering.
"For LB, sustainability means transforming raw materials by means of innovative technologies and efficient processes while minimising the consumption of resources and guaranteeing the market the highest levels of quality," says Fanti. "One example is Migratech 4.0, the dry milling technology with microgranulation which eliminates water consumption from the process. It is one of the innovations we are most proud of, and although the strongest demand for this solution still comes from the ceramic industry in South America and North Africa, we are pleased to see a growing interest in Europe too. At the upcoming Tecna 2022 to be held in September in Rimini, we will unveil a new body preparation solution that represents a disruptive innovation for the ceramic sector capable of solving the critical aspects of current microgranulate technology with respect to spray-dried body. This will remove the final obstacle to the use of dry technology in large slab production at a time when economic and environmental sustainability is more important than ever."
The circular economy is another major focus area for LB. Its member company Sermat has long been operating in waste and sludge recovery, while Barcom, a company specialising in environmental technologies for air, fume and water treatment, dust filtration and heat recovery, is strengthening the group's strategic position in this segment.
From treatment sludge to powders for use in the ceramic industry: a virtuous case history for the circular economy
Riola, a Sassuolo-based company specialising in the recycling and reuse of waste and scrap materials from local ceramic production, has teamed up with Sermat to transform ceramic treatment sludge into a circular resource, allowing the material to be recycled and avoiding high landfill costs.
Using a custom-designed plant from Sermat, Riola will now be able to recover sludge from ceramic cutting, grinding and polishing wastewater and from the filter presses used on wet squaring machines, and after drying it will be able to extract powder ready to be fed back into the porcelain stoneware production cycle.
This is a perfect example of how a circular economy approach can be used to close the loop within the supply chain. The ceramic companies buy back the low-cost secondary raw material, saving resources and reducing production costs.