The Italian glaze and colour producer has obtained ESG certification from Ecovadis and in 2023 aims to extend it to its sites in Spain and Mexico.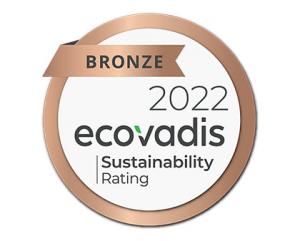 Ever mindful of environmental, social and governance issues, Sicer Italia was awarded the prestigious ESG certification by Ecovadis last May following an evaluation of all company processes.
The methodology involved a detailed analysis of the company's policies, actions and results in the fields of environment, employment, ethics and human rights as well as sustainable procurement and processes.
For the Italian glaze and colour producer, this marks the first step towards a transparent development process that involves all stakeholders – suppliers, employees and customers – and is supported by international bodies with a global vision of environmental issues and circular development.
To date just 25% of companies have succeeded in obtaining ESG certification. Sicer will continue the process in the future with the aim of improving constantly and achieving a higher score and performance rating each year.
In 2023, the company aims to extend the certification to its Spanish and Mexican branches.