Following an initial major breakthrough with hydrogen-ready thermal machines, about a year ago SITI-B&T launched a research project to develop kilns powered by a high-performance blend of traditional fuels and hydrogen.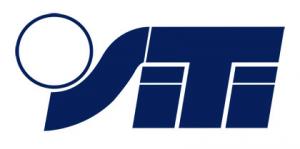 SITI-B&T's longstanding focus on the development of cutting-edge solutions for drying and firing processes is now a key element of a mission that aims to combine the highest levels of quality, innovation, automation and sustainability with compliance with the strictest green technology directives.
One of these new solutions is hydrogen, a technology that represents a new frontier in the ceramic industry's journey towards the energy transition. Following an initial major breakthrough with hydrogen-ready thermal machines, about a year ago SITI-B&T launched a research project to develop kilns powered by a high-performance blend of traditional fuels and hydrogen. This highly ambitious project aims to rapidly develop eco-friendly carbon-free firing technology, thereby further reducing the use of fossil fuels and cutting atmospheric emissions.
Flexible, versatile and dual-fuel kilns
The need to reduce consumption has already been addressed in the version 2.0 Titanium® kilns, which feature a high speed flame that generates vortical flows of air and flue gases inside the firing channel. This turbulent flow regime ensures that temperatures are uniform throughout the module, resulting in a more than 30% reduction in fuel consumption.
Temperature uniformity and optimised cooling are therefore two of the main advantages of the SITI-B&T range of kilns, which consists of the Greenfire Kiln (GFK), the Premium Kiln (PFK) and the Titanium Kiln (Titanium). This kiln range also boasts intelligent gap management and control of kiln operating parameters, resulting in high productivity and lower levels of consumption and emissions compared to other products on the market.
SITI-B&T kilns are also extremely flexible and come in single- and dual-channel versions, the latter featuring two independent levels for autonomously firing different products.
These thermal machines are also highly versatile in terms of the type of product they are capable of firing. With a temperature range from 850°C to 1250°C and the possibility of using an oxidising atmosphere with controlled oxygen content, they can fire glazed and unglazed tiles, porcelain tiles, terracotta and extruded clinker tiles, large slabs, technical ceramic products, decorations and third-fire applications.
In addition, the increasing diversification of fuels has prompted SITI-B&T to develop dual-fuel solutions for integration with natural gas, LPG, coal gas, diesel or kerosene.
Clearly, the development of innovative solutions is a continuous sequence of new achievements and fresh challenges with the constant aim of optimising the process and production. It can therefore be argued that high speeds are associated with minimal consumption, a high degree of temperature uniformity across the firing section with a maximum difference of ±1°C, maximum energy efficiency and minimal CO, CO2 and NOx emissions. Not to mention an excellent degree of flatness thanks to even colour tones and calibres.
These advances fit in perfectly with the new Industry 4.0 directives regarding the processes of digitalisation and automation. SITI-B&T adopts a new proprietary supervision system called PEGASO, now upgraded to the simple and user-friendly Praxi Pegaso 4.0 version, which allows the operator to remotely set all the kiln parameters and create the ideal temperature configuration. It features new recipe management, production stoppage management, diagnostic tools and historical data.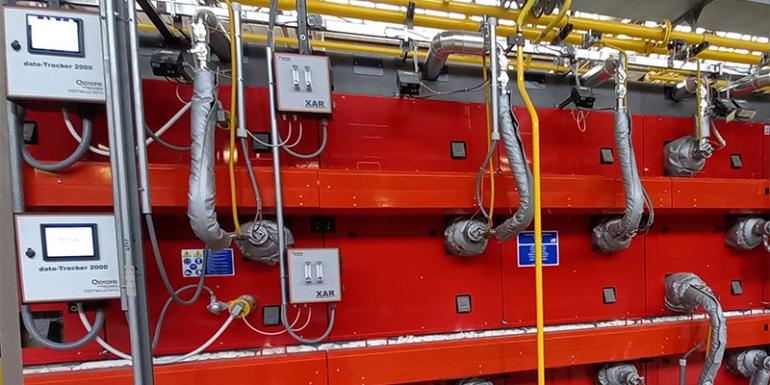 High-performance dryers
High performance and low levels of consumption are likewise the goals of research work carried out on SITI B&T dryers, which are designed to ensure high levels of versatility in different working conditions. Depending on the required level of productivity, they can feature 1, 2, 3, 5 or 7 levels with useful widths of up to 4000 mm and useful drying channel heights of between 50 mm and 150 mm, making them suitable for any type and size of product.
The main advantages offered by SITI-B&T technology concern consumption levels, which are declared as among the lowest on the market (<1300 kcal/kg H2O evaporated) due to the use of flexible technical solutions and enhanced thermodynamics.
Moreover, the hyper-convective exchange guarantees a high drying efficiency and a maximum temperature difference of 5°C across the product. As a result, the dried product is highly uniform in terms of residual moisture content.
The dryers stand out for their very high levels of performance, with minimal part wear and extremely effective production control. The rapid transition towards digitalisation has made it possible to develop supervision software to manage temperature set points and to process machine production and consumption data. Remote operation is also possible thanks to a 15" touch-screen operator panel. The SITI-B&T top-of-the-range models consist of horizontal dryers available in single or multi-channel versions (up to 7 channels), which guarantee very high levels of performance for all types of product: large slabs, tiles with side lengths below 200 mm, extruded tiles and thin products. The modular structure consisting of 2.8-metre-long units allows each module to be set independently and combines simple construction with extremely rapid assembly and start-up.
The independent multi-layer channels are easily adjustable from multiple control points. This allows for a high level of plant flexibility and a significant increase in production.
The separate channel version is equipped with inspection hatches to facilitate internal maintenance operations.
Horizontal dryers combine high performance, flexibility and efficiency and can be fed with hot air recovered from kilns for use either as combustion air for the burner or as replenishment air to control the operating point of the individual thermal zone. This solution offers further opportunities for energy saving, together with the use of appropriate insulating linings to minimise heat losses.
SITI-B&T technology considers the process as a whole to ensure perfect synergy between the lines and therefore maximum productivity. The ability to control almost all production procedures internally allows for the development of increasingly customised solutions, with a strong focus on digitalisation and eco-friendly automation. The customer takes centre stage in this process as part of a global-oriented vision, backed throughout by the guarantee of Italian quality.